Posted on May 10, 2009 by JKW in Make a Statement, Military T-shirts.

Military Tees
"Back The Hell Off Sayings"
by ©JKW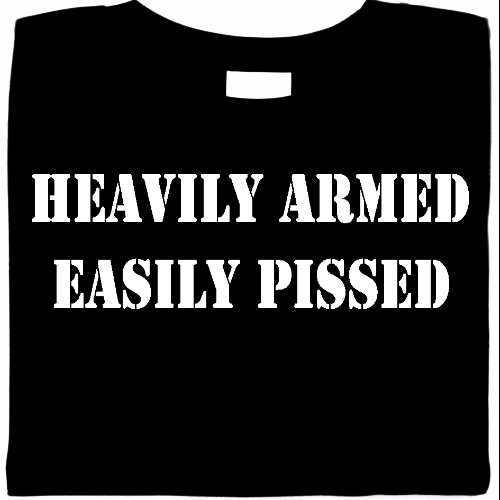 Fighting for your life on the front lines-or just with your inner demons? Fan of the military, Army, Navy, Marines, or a Celebrated Vet? Show your appreciation for our armed forces by rocking "chaos and disorder" tees.
Continue Reading...
No Comments.
Posted on May 4, 2009 by JKW in Cat T-Shirts, Furry Finds.

Anyone who has been owned by a cat knows that in addition to being pretty they provide nearly endless hours of amusement. These cuddly little creatures with their cat whiskers and fluffy tails are popular with all ages and are an easy pet to own. I find that those who love the company of cats enjoy sharing their affection for felines with those around them.

Continue Reading... No Comments.